Our Products
We are proud of our Reputation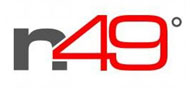 Catalytic Exhaust Products (CEP) For Contractors
We provide contractors with products that take their business to the next level by upholding environmental standards and ideals. As a contractor, our emission control products will protect you from contributing to unnecessary environmental pollutants in the areas you serve. Not only that, but our silencers help you to keep the noise down (and the peace) in neighbourhoods during builds to ensure a solid reputation and spur referrals.
Recent studies show that the construction industry contributes to 23% of air pollution. Noise complaints are also up in developing areas due to loud, after hours construction, Some cities like Vancouver are currently drafting policies to create "nuisance fines" to place the blame more directly on homeowners! Having tools that are compliant with environmental and sound regulations is quickly becoming the biggest competitive advantage for contractors.
Our products are designed to help you overcome these issues and win more projects by leveraging our full spectrum of environmental certifications and appealing to customers evolving ideals. We offer a robust line of Exhaust Gas Purifiers for diesel, gasoline, and propane fueled engines, some of which reduce toxic exhaust gas pollutants such as Carbon Monoxide (CO) and Hydrocarbons (HC) by up to 86%+.
How Can Contractors Take Advantage of CEP?
Use our silencers to quiet equipment in residential areas
Use high quality emission reduction products to help you go green
Work with our knowledgeable team to fit upgraded parts on the tools you're already using
We offer custom built solutions for retrofitting older or rarer models
We are EPA, CAL OSHA, CARB, MOL, NRC, OSHA and RICE NESHAP compliant
We will match and beat competitors prices
All Contractors Enjoy Free Shipping and 5% Off Their First Order!
Enter Your Details Below To Qualify:
Once we connect, we will get in touch with you to learn a little bit more about your business, the tools your are currently using and identify any areas or opportunities for optimization. We'll help you prioritize which upgrades will be most beneficial to make first and show you ways to leverage future product upgrades to enhance your reputation and growing business.