We are proud of our Reputation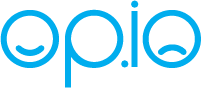 Catalytic Exhaust Products (CEP) For Contractors
We provide contractors with products that take their business to the next level by upholding environmental standards and ideals. As a contractor, our emission control products will protect you from contributing to unnecessary environmental pollutants in the areas you serve.
Our products are designed to help you overcome these issues and win more projects by leveraging our full spectrum of environmental certifications and appealing to customers evolving ideals. We offer a robust line of Exhaust Gas Purifiers for diesel, gasoline, and propane fueled engines, some of which reduce toxic exhaust gas pollutants such as Carbon Monoxide (CO) and Hydrocarbons (HC) by up to 90%+.
How Can Contractors Take Advantage of CEP?
Use high quality emission reduction products to help you go green
Work with our knowledgeable team to fit upgraded parts on the tools you're already using
We offer custom built solutions for retrofitting older or rarer models
We are EPA, CAL OSHA, CARB, MOL, NRC, OSHA and RICE NESHAP compliant
We will match and beat competitors prices