Our Products
We are proud of our Reputation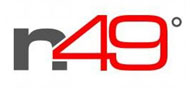 3-Way Catalytic Converters / Catalytic Mufflers
The concept of 3 way catalytic converters has to do with the types of conversions the device makes. The converter will transform carbon monoxide into carbon dioxide, nitrogen oxides into nitrogen and oxygen, and hydrocarbons into carbon dioxide and water. Thanks to the conversion process, people who work around engines are less likely to develop respirator issues. This same conversion also leads to less smog in the air, allowing people to breathe easier as well as with more safety.
The purpose of a converter is to transform pollutants into less harmful emissions. Along with the components found in the typical converter, some type of catalyst is applied that boosts the efficiency of the device. Thanks to three way catalytic converters, the impact of engine emissions on the environment are significantly less than before and up to the middle of the 20th century.
Like many devices, it's possible for the buildup in a catalytic converter to eventually interfere with the function. You will know there is a problem developing when the fuel efficiency of the vehicle begins to decrease. Another sign is a change in acceleration. While you may step on the gas pedal and expect the engine to respond immediately, a clogged converter will result in a sluggish response. In the worst case scenario, the problem will be severe enough to prevent the engine from starting.
Fortunately, it is possible to invest in a catalytic converter cleaner to eliminate the problem. Assuming the device is in otherwise excellent condition, it is possible to pour an additive into a tank of fuel and begin the cleaning process. Many manufacturers recommend allowing the contents of the tank to get below one-quarter of the tank capacity before refueling. This ensures that the additive is able to remove most of the buildup in the converter.

Summary:
Designed for natural gas, propane and gasoline fueled spark ignition engines, our Three-Way Catalytic Converters enable equipment operators to comply with a variety of state and federal regulations such as OSHA or RICE NESHAP. Our Three-Way Catalytic Converters are designed for ease of installation and reliable operation. Three-Way Catalytic Converters are available in three basic configurations: clamped on, plain style (welded) or as a replacement purifier muffler.
The major catalytic oxidation reactions which occur are:
FOR OXIDES OF NITROGEN (NOx):
NOx + CO → N2 + CO2
NOx + H2→ H2O + N2
FOR CARBON MONOXIDE:
CO + O2→ CO2
FOR HYDROCARBONS (HC):
H2 + O2→ H2O
HC + O2→ CO2 + H2O
Features:
HIGH EFFICIENCY CATALYTIC COATING
Our Three-Way Catalytic Converters

feature a high quality Platinum-Rhodium coating which is very carefully distributed upon a uniform high porosity washcoat. The Platinum-Rhodium precious metal coating and washcoat are evenly dispersed onto a metallic alloy core. The net results are high efficiency non-selective catalytic reactions which lead to very low exhaust emissions. Pollutant conversion efficiencies in excess of 98% can be expected when used in conjunction with recommended air/fuel ratio controllers.

SUPERIOR THERMAL AND PHYSICAL STRENGTH


Our Three-Way Catalytic Convertersare constructed of high temperature tolerant, corrosion resistant stainless steel alloys. Thick stainless steel alloy retainers are used to provide support and stability for the inlet and outlet faces of the metallic core. The effects of high thermal shock and severe vibration are minimized. The larger model catalytic converters (Models 12 SXT and higher) feature inlet flow diverters for even exhaust flow distribution and improved operating efficiency.

LOW EXHAUST GAS RESTRICTION
Our Three-Way Catalytic Converters

feature high strength, ultra-thin metallic core walls which impose a minimal exhaust gas restriction during operation. Even under high load/speed conditions the average engine operating efficiency is barely affected. Under normal circumstances the exhaust gas backpressure restriction will be in the order of 6.0" to 9.0" water gauge (depending on exhaust gas temperature).

LOW MAINTENANCE AND EASY INSTALLATION


Our Three-Way Catalytic Converters

are designed for ease of installation and maintenance with minimal equipment downtime. A large variety of inlet/outlet cone termination configurations (NPT Male/Female pipe, ANSI Flanges, Tube O.D., etc.) are available.