We are proud of our Reputation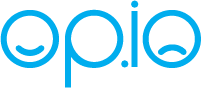 Wisconsin
Wisconsin Motors began as an engine manufacturing facility in the greater Milwaukee area in 1909. In the early years, the company became notable for it's A engine design and the success that it found with the Stutz brand of vehicles. The motors also found their way into heavy equipment used for the Panama Canal.
One of the company's early clients was the Marion Steam Shovel Company of Ohio. As a manufacturer of large shovels, draglines, and excavators, there was the need for engines that could hold up well even after hours of continuous use. Wisconsin Motors was up to the challenge and provided most of the engines for the heavy equipment sold by Marion.
The relationship with Stutz came about while the automobile maker was still known as the Ideal Motor Car Company. The first prototype was manufactured in just five weeks and immediately entered into the first Indianapolis 500 race. The excellent performance of the car led to a demand that had it in full production in a matter of weeks. Each of those new vehicles were powered with a type A engine from Wisconsin Motors.
In 2001, V&L Tool acquired the company and began to combine the operation with the Continental Company. Today, both brands are still used to market engines and various engine parts. That includes the production of emission systems with catalytic converters that are in full compliance with EPA, CARB, and other regulatory standards set by leading nations around the world. Along with headquarters in Wisconsin, the company also operates administrative facilities in Memphis, TN and a plan in Dyer, Tennessee.