Our Products
We are proud of our Reputation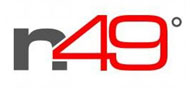 Diesel Particulate Filters
Often referred to as a DPF, the diesel exhaust filter plays an important role in the performance of any type of diesel engine. Whether the engine is used in a vehicle or powers machinery used in manufacturing plants, road tunnels, or mining operations, the function is to remove particulates from the exhaust that is expelled by that engine. The result is reducing the harm that those emissions would otherwise cause to the environment. The device also makes it safer for people to work in the area around the engine.
An exhaust particulate filter works by trapping soot and other matter as the exhaust passes through the device. The result is emissions that are relatively harmless and free of most of the contaminants that would cause harm to the environment or trigger health issues in humans.
One of the advantages of diesel exhaust filters is that they can be cleaned for ongoing use. Since the collection of soot and other particulates will eventually lead to a blockage, it pays to arrange for the cleaning before a complete blockage takes place. There are a number of signs that let owners know the time has come to arranging for a cleaning.
A filter that is almost clogged will result in less efficient fuel consumption. The idle speed for the engine will increase. In general, you may notice that the engine heats up a little more than usual and seems to be somewhat sluggish. The exhaust itself also provides a clue that it's time for a cleaning. If you notice that the smell of the exhaust increases in intensity and is more acrid than usual, that's a sure sign cleaning is necessary.
Summary:
A diesel particulate filter will drastically reduce a wide variety of pollutants and will eliminate soot or "black smoke" produced from an engine. Diesel particulate filters are commonly used to help equipment operators comply with CARB diesel retrofit requirements and MSHA regulations designed for mining safety.
Important: Selecting the correct DPF can vary greatly based on machine, engine running time, emission reduction desired, etc. We strongly advise contacting the sales office at CEP, 1-800-551-5525, and providing the following:
Engine family number

Is the machine equipped with Exhaust Gas Recirculation (EGR)?

The desired emission reduction or what regulation needs to be met.

Year, Make, Model, Horsepower

Temperature and Exhaust Flow
Emission reductions for our diesel particulate filters are based on the core and coating used:
*for the best performances on cell phones, keep your device horizontally
Core and
Substrate
Coatings

Diesel
Particulate
Matter (PM)

Carbon
Monoxide (CO)

Hydrocarbons
(HC)

Diesel Odor / Aldehydes
(HCHO)

Oxides of
Nitrogen (NOx)

SXS-CX

85-95%

85-98%

80-90%

85-90%

NO2 /NO ratio can increase at torque peak and hp peak

SXS-C

85-95%

85-98%

80-90%

85-90%

NO2 /NO ratio can increase at torque peak and hp peak

SXS-B

85-95%

0%

0%

0%

NO2 /NO ratio not increased

SXS-B with Additives

85-95%

30-60%

20-55%

40-70%

NO2 /NO ratio not increased

SXS-E

85-95%

0%

0%

0%

NO2 /NO ratio not increased

SXS-E with Purifier

85-95%

90-98%

65-80%

70-85%

NO2 /NO ratio not increased

SX-SC

85-95%

90-95%

70-95%

85-90%

NO2 /NO ratio not increased
Features:
V-Band Clamps and Flanges


Use if stainless steel alloy V-band clamps and the "V" configuration flanges allow for ease of service and minimal equipment downtime when periodic cleaning of accumulated non-combustible ash and unburned particulate matter is required.

Heavy Duty Construction




Our diesel particulate filters feature a robust construction and are efficiently designed to resist the effects of stress due to high heat, vibration, corrosion and impact typically found in severe applications and environments typical of mobile underground mining, tunneling and construction equipment applications.

Custom Connections


Our diesel particulate filters are available in a wide variety of inlet/outlet terminations. Currently we can supply ID/OD imperial tube, ID/OD metric tube, NPT pipe, NASI flanges or any custom flanges, clamps, flex-hose, exhaust tube, exhaust elbows, etc… as specified.

Direct Fit Engineered Solutions




Our Diesel Particulate Filter's canning design can be supplied in standard or custom configurations which can duplicate OEM mufflers and OEM exhaust components to provide a proper fitment into crowded engine compartments.

High Quality Catalytic Coatings


Our Diesel Particulate Filter's feature several high quality bare, precious metal and/or base metal coatings which provide high efficiency oxidation of harmful diesel exhaust gases, vapors and particulate matter emissions. The Diesel Particulate Filter coatings provide superior low temperature performance, low PM regeneration temperature requirements and long operating life. Use of NO2 suppression coating technology enables harmful diesel exhaust emissions to be effectively reduced without increasing NO2 emissions.