Our Products
We are proud of our Reputation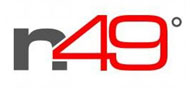 Vertical Integration
The concept of vertical integration is employed successfully in many different industries. A key element of this type of approach is that multiple phases of a production process are housed in a common facility, or at least located in a series of facilities that are geographically close. The goal is to eliminate the need to transport unfinished goods over long distances so that they may undergo the next step in the process.
Vertical integration allows us to provide the fastest lead times with fully customized solutions at an affordable cost. Small to mid sized mufflers can be custom made and ready to ship for next day delivery. Our commonly sold products are held in inventory and are readily available for same day shipping. Having our sales, manufacturing and shipping departments under one roof allow us to provide efficient and effective service for any and all of our customers needs.
Choosing this form of integration streamlines a production process even as it strengthens the ability to meet or exceed customer expectations. In terms of quality assurance, this approach makes it all the easier to ensure that goods like exhaust purifier scrubbers meet with the standards set by the manufacturer. Quality checks can be made and compared at every step of the production process and quickly identify any factors that may be producing goods that either barely meet standards or fall below them. That is true for issues with the step itself, inadequate training for employees in a given department, or mechanical issues that are adversely affecting the process.
Backwards vertical integration at Catalytic Exhaust Products Limited allows production to be streamlined. Consistent high quality products are guaranteed since all of our products are designed, fabricated, finished and shipped from one location. If you need to meet the deadline of a contract bid or your equipment needs to be rented out tomorrow, Catalytic Exhaust Products Limited has your solution.
Our Products
We are proud of our Reputation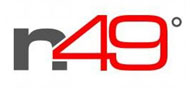 We value your privacy. Your information will never be sold or shared.