We are proud of our Reputation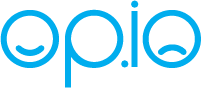 Case
The Case Corporation began as the J.I. Case Threshing Machine Company in 1843, Originally based in Wisconsin, the company name remained the same for the better part of a century. Owing to other business deals developed by the owners, the company name officially became the J.I. Case Company in the latter 1920's. Even at this point, the company was known by many customers and in the industry as simply "Case."
During the remainder of the 19th century, Case began to branch out from producing only threshing equipment. This was a continuation of the company's first efforts at developing and marketing a steam engine in 1869. By the end of that century, portable steam engines to power the threshers were a common part of the product line.
The 20th century saw more additions to the product line. As time went on, automobile engines, emission systems, and different types of manufacturing equipment were added to the mix. That brought the Case wider recognition in more industries without losing market share in the core industry.
Beginning with becoming a wholly owned subsidiary of Tenneco, the company underwent major changes during the last two decades of the 20th century. Tenneco made the decision to incorporate a portion of International Harvester operations that it had acquired into the J.I. Case framework. Today, the brand name lives on in the form of Case CE and Case IH, and is considered the second largest brand of agricultural equipment in the world.
Catalytic converters found in many Case products continue to be refined as a way to offering customers something above and beyond the current standards set in Canada, the United States, and other areas. Thanks to the dedication to excellence, clients can look forward to owning equipment that has some of the best converters on the market.