We are proud of our Reputation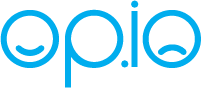 Kohler
Founded in 1873, the Kohler Company has grown from a humble start to a name that is recognized in multiple industries. The manufacturing interests encompass such diverse elements as engines, furniture, generators, and different types of residential and commercial cabinetry. Of particular interest is the line of bathroom fixtures manufactured by Kohler, with offerings suitable for the home as well as business and municipal facilities.
At first, the company focused on the manufacture of farming implements made using cast iron and steel. According to historians, the product line began to evolve when the business began to make ornamental crosses for graves, and outdoor furnishings for garden areas. The real change came when owner John Michael Kohler applied enamel to cast iron bathtub. The resulting popularity created what has proven to be one of Kohler's major product lines.
Along with plumbing supplies and fixtures, Kohler is also in the business of manufacturing small industrial engines. Initially, the focus was on gasoline powered engines. That changed when the company acquired Lombardini, a corporation involved in the manufacture of diesel powered engines. Currently, the company now offers diesel engines of up to 134HP.
Kohler takes the matter of emissions seriously. To that end, all systems produced by the company are in full compliance with EPA standards as well as those of other countries where the company is established. Along with applying these standards to facilities owned directly by Kohler, the company also requires that the same regulatory guidelines be applied to any partner who produces engines and emission systems on behalf of the business.