We are proud of our Reputation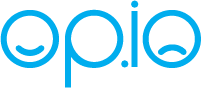 Ingersoll Rand
Like many of the well-known companies of today, Ingersoll Rand came into being as the result of a merger. In 1905, The Rand Drill Company and the Ingersoll-Sergeant Drill Company joined forces and began what would be a long history of acquisitions and spin-offs. During the history of the company, it has acquired a number of divisions and sometimes entire companies. Bobcat is a notable example, as well as heating and cooling supplier Trane.
The company has also sold off divisions from time to time, with the sale of its road construction equipment division to Volvo in 2007. While the range of business interests has shifted over the years, the result has been a company that offers a wide range of products under several different brands and subsidiaries. The Ingersoll Rand brand is used specifically for offerings such as air compressors, materials handing equipment and devices, and a line of commercial tools.
Club Car, a subsidiary of Ingersoll Rand, focuses on the production of golf cars and other types of utility vehicles. The vehicles produced make use of the experience gathered by the parent company during the decades of work with construction and other related fields.
Canada, the United States, and the United Kingdom. The company continues to employ new technology as a way to reduce the emissions produced by their products and ensure that each converter meets of exceeds current standards and regulations.