We are proud of our Reputation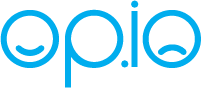 3-Way Catalytic Converters / Catalytic Mufflers
Three-Way Catalytic Converter - Sizing
Most of our Three-Way Catalytic Converters are in stock and can be shipped same day.
In order to correctly select the proper three-way catalytic converter the following information is usually required:
The make and model of the gas engine and/or equipment.

The engine horsepower rating.

Outside diameter (O.D.) pipe size.
Small and Mid-Sized Application Dimensions
*for the best performances on cell phones, keep your device horizontally
Model
Number

Engine Displacement

Horsepower

Purifier Dimensions

C.I.D.

LITERS

A

B

C

D

E

3SXT

0-75

0-1.25

1-14 HP

2.6"(66)

1.5"(38)

0.75"(19)

7.5"(191)

2.6"(66)

4SXT

75-150

1.25-2.5

14-30 HP

4.6"(117)

1.5"(38)
1.75"(44)
2.0"(51)
2.25"(57)
2.5"(64)

1.0"(25.4)

9.0"(229)

3.6"(91)

5SXT

150-250

2.5-4.1

31-56 HP

5.6"(142)

1.5"(38)
1.75"(44)
2.0"(51)
2.25"(57)
2.5"(64)
3.0"(76)

1.0"(25.4)

9.5"(241)

4.6"(117)

6SXT

250-400

4.1-6.5

57-90 HP

6.6"(168)

2.0"(51)
2.25"(57)
2.5"(64)
3.0"(76)
3.5"(89)
4.0"(102)

1.0"(25.4)

10.5"(267)

5.6"(142)

7SXT

400-600

6.5-9.8

91-130 HP

7.6"(193)

2.5"(64)
3.0"(76)
3.5"(89)
4.0"(102)

1.0"(25.4)

11.0"(279)

6.6"(168)

8SXT

600-800

9.8-13.1

131-190 HP

8.6"(218)

3.0"(76)
3.5"(89)
4.0"(102)
4.5"(114)
5.0"(127)
6.0"(152)

1.25"(32)

12.5"(318)

7.6"(193)

10SXT

800-1200

13.1-19.7

191-256 HP

8.8"(224)

4.0"(102)
4.5"(114)
5.0"(127)
6.0"(152)

1.25"(32)

18.0"(457)

10.0"(254)

12SXT

1200-1600

19.7-26.2

266-335 HP

8.8"(224)

4.0"(102)
4.5"(114)
5.0"(127)
6.0"(152)

1.25"(32)

18.0"(457)

11.6"(295)

14SXT

1600-2000

26.2-32.8

336-450 HP

8.8"(224)

5.0"(127)
6.0"(152)

1.25"(32)

20.8"(528)

13.0"(330)

16SXT

2000-3100+

32.8-50.8+

451-640 HP

8.8"(224)

5.0"(127)
6.0"(152)

1.25"(32)

20.8"(528)

15.0"(381)
Model 3SXT-P_8SXT-P
Model 4SXT-F_8SXT-F
Model 10SXT-F_16SXT-F
Model 18SXT-36SXT