We are proud of our Reputation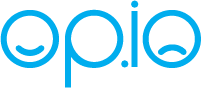 Heavy Duty Radiators From King Radiator
Catalytic Exhaust is pleased to partner with King Radiator to offer our customers reliable solutions for all of their heavy duty radiator needs.
Since 2000, King Radiator, under the leadership of John Konig, has been providing quality radiators and related products to customers throughout Canada and United States.
King Radiator specializes in radiators and related products for all makes and models of:
Semi trucks
Buses / coaches
Building generators
Construction equipment
Mining equipment
In addition to radiators, King Radiator is also a trusted supplier of quality air charge coolers and condensers.
The entire team at Catalytic Exhaust has been very impressed with the quality of King Radiator's products and highly recommends this company to all of our customers and friends.
Whether you are looking for a new radiator or need service or repairs for your existing unit, be sure to call John and his team for all of your needs at 1-866-492-0834!
King Radiator HD Inc.
1775 Shawson Drive
Mississauga, ON
L4W 4W8